Reflectance Measuring System MSP-100
Reflectance Measuring System MSP-100
By using a special half-mirror, a high-precision spectral measuring result may be obtained without worrying about the trouble of back side reflection.And of course, at an excellent cost-performance !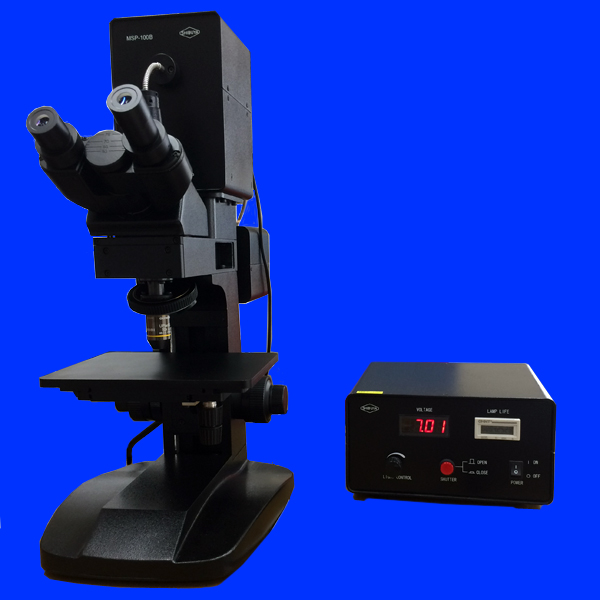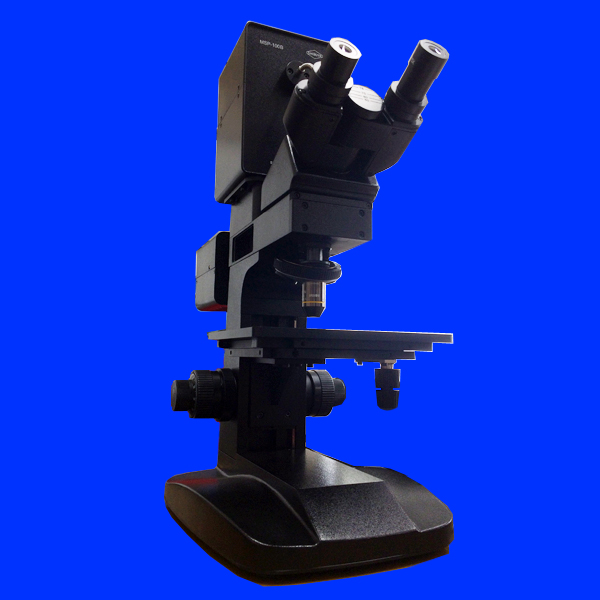 By using a special half-mirror (Patent being processed), this device may cut the reflected light of back side, and offer you a high accuracy measuring result.
It may measure curved surface of any lens, as well as an uneven coating. (Minimum spot focused on the specimen is ø50 µm)
By using built-in 512 - element PDA, 16 bit AD converter, USB 2.0 interface.
Chromaticity diagram, L*a*b are measurable.
Non-contact measuring and non-destructive measuring are available for single layer coating.
Specification
Cat. No.
MSP-100
Measuring Range of Wavelength
380 ~ 1050 nm
Accuracy of Measurement Repeatability
±0.2 % (380 ~ 450 nm)
±0.02 % (451 ~ 950 nm)
±0.2 % (951 ~ 1050 nm)
N.A. of Specimen
N.A. 0.12 (when use 10x Objective lens)
Measuring Range of Wavelength
ø50 µm (when use 10x Objective lens)
Radius of Curvature of Specimen
-1 R ~ -∞, +1 R ~ ∞
Resolution Display
1 nm
Measuring Time
Within 10 sec (depends on the sampling time)
External dimensions(Main body)
(W) 230 x (H) 560 x (D) 460 mm (Main body)
Operating temperature limit
18 ~ 28 ˚C
Humidity used
60 % or less (with no condensation)
Price
\ 4,000,000.-
Measurement result image