Company Profile
GREETING
We, Shibuya Optical Co., Ltd. as one of the pioneers of optical components and instruments manufacturer, have been continuously in supplying variety products to our clients; meantime, we always keep a keen eye on "Good communication" with our customers. Offering good service may cultivate a valuable relationship of trust that is what we believe in.
Now, based on our rich experience in producing optical products, we are taking a new step toward meeting various needs with our advanced technical system. Thanks to the tremendous support of our users, we will keep our business growth and achieve much more fruitful results in the optical field.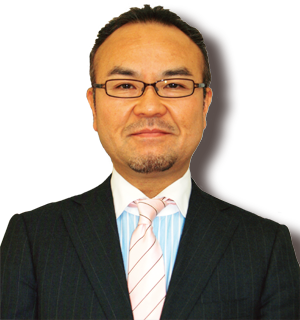 SHIBUYA OPTICAL CO.,LTD
Seiichiro Shimodaira/President
PROFILE

Name

Shibuya Optical Co., Ltd.

Established

October, 1963

Capital

20,000,000 yen

Annual Sales

900,000,000 yen (2018)

President

Seiichiro Shimodaira

Employee

24

Address

3-22-2 Shimo-Niikura, Wako-shi, Saitama Pref. Japan 351-0111

TEL

+81-48-469-1200

FAX

+81-48-469-1311

Business

Manufacture, supply and processing of optical parts and instruments

Bank Reference

The Bank of Tokyo-Mitsubishi UFJ Ltd. Nerima-Heiwadai Branch
Higashi-Nihon Bank Ltd. Wako Branch
HISTORY
1963

Established as the manufacturer of optical lenses at Hatsudai, Shibuya-ku, Tokyo

1965

Started manufacturing optical scales

1970

Started manufacturing disc glass for rotary encoder

1975

Started manufacturing Brix meter made Shibuya brand

1976

Started exporting to Europe

1979

Started exporting to Asian countries, Latin America countries

1980

Started exporting to Middle East and Oceania

1982

Moved to Hikawadai, Nerima-ku, TOKYO

1985

Started selling in domestic market

1990

Organization change to Shibuya Optical Co., Ltd.

1994

Entered into ODM contract with Chinese manufacturers for optical parts

1996

Moved to current address

1996

Admitted to the membership into Japan Microscope Manufacturers Association

2000

Seiichiro Shimodaira assumed office as President

2001

Established joint enterprise, "Yongxin Shibuya Co., Ltd." in China

2003

Established joint enterprise, "Nanjing Shibuya Co., Ltd." in China

2003

Started importing optical filter material directly from SCHOTT in Germany and do sales agency business in Japan

2004

Built an annex for clean room and warehouse

2004

Added a clean room as quality control workshop

2006

Opened Nanjing Office in China for design

2009

Admitted to the nenbership into Japan Association for Promotion of Science Education and Equipment

2010

Our New Innovatory Plan was approved by Saitama Prefecture as a business model (Sansi No.447)

2013

Company 50th anniversary party. Our business partners including our overseas joint-venture staffs came together.

2014

Shibuya Optical now is challenging to develop a new product in new field, with a governmental grant-in-aid for small and medium enterprises (Strategic infrastructure technology advancement support project).

2014~2016

Adopted as a strategic fundamental technology advancement support project.
Joint R & D will be conducted with RIKEN, NAGATSU, and ASTOM.

2016

November, Environmental management system JIS Q 14001: 2015 (ISO 14001: 2015) Authenticated.

2017

April, Release of Glomal 350 · Glomal 800
June, Glomal special site launched Glomal.JP

2018

Shibuya Optical was chosen as the grant award by the New Technology Development Foundation for the 100th (Heisei 29 Second) grant.

2019

The painting room was expanded. Opened Asaka Lab in Asaka City.
SYSTEM
Customers and Users are constantly requesting high qualities, multiform models, and improved and qualified products. For answering these demands, we organized a company system, including a sales department featured with prompt action, a planning department which supporting the sales with creative power, and of course, an indispensable quality control department keeping the completeness of products. In addition, we also have a unique and creative development department for every customized request. Collaborated Shibuya company system is ready all the time for offering our products and techniques.
Global Environment Conservation
fixed on 1st, November, 2016
Philosophy:
We strongly confirm that the global environment conservation is the most Important issue common to mankind, and we always take care through our business activities for sustainable resources use, relief of criminate change, protection of biodiversity and ecosystem, and also prevention of the pollution.
Policy:
We establish the policy for the global environment conservation to follow the below clauses, and implement and maintain of these clauses. We engage in the designing, development, manufacture and sales of optical, scientific and laboratory instruments as our main business activities. Then, through such our business activities we declare for the continual improvement of below global environment management system, propulsion for prevention of the pollution and corporation with global environment conservation.
Evaluated the influence by our products and services against global environment, we fix our target for the improvement within the range our capacity in both technical and economical, and inspect the result of such improvement to develop the performance for the global environment management system in continual.
We perfectly follow the law and accepted agreement related with global environment conservation.
Recognized of the special priority on the blow clauses to improve the influence against global environment for following clauses by our products and services given through our all business activities, all our staff take full attention to act for the improvement.

(1) Designing and development based on the consideration of global environment conservation.

(2) Pushing the recycle of the resources.

(3) Improving the effective use of electric energy.

Making lecture to our all staff to keep high conscious for the global environment conservation in them.
Our philosophy and policy for the global environment conservation is known to our all staff by the printer and also exposed to outside by the paper and our URL.