CMOS NIR Camera ACH100-NIR
CMOS NIR Camera ACH100-NIR
Powered by an SiOnyx Black Sillicone sensor
Highest sensitivity between wavelengths: 365 nm - 1400 nm
Presents its cost-performance qualities especially in the 900 nm - 1400 nm near infrared region
Packs a Black CMOS sensor, with extraordinary performance between broad bans 365 nm - 1400 nm
USB3 interface for high-speed connection with pc when transferring files
Comes with Measure 3.0 viewer software. Photo previews, various settings, storage of still images, all at the tip of your fingers. Measurement software as well as recording software included as well.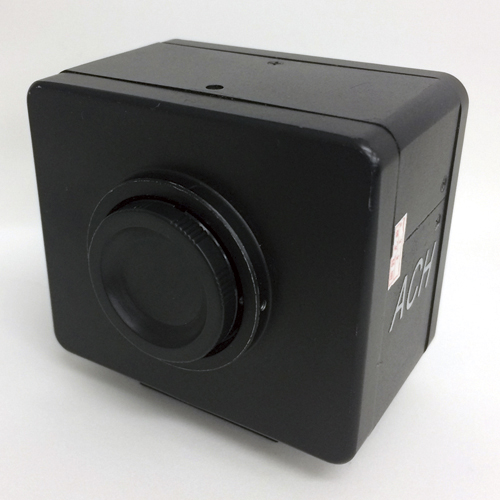 Body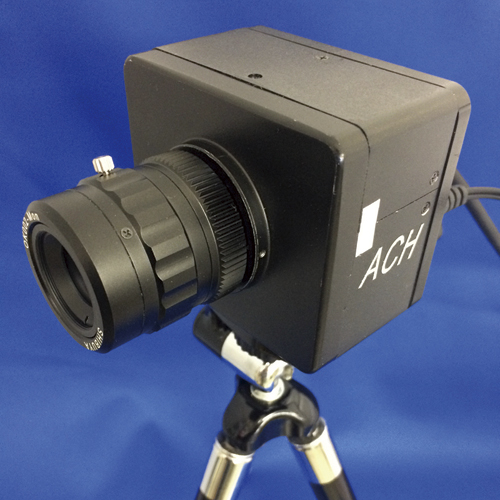 Paired with SWIR (Short Wavelength Infrared) Lens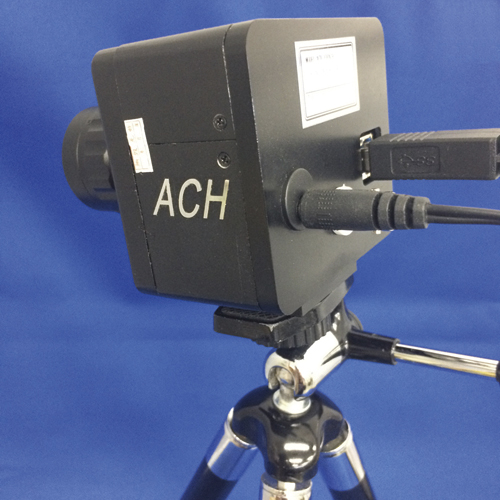 Lens and tripod not included
Specifications
Model number
ACH100-NIR
Image pickup device
Black Sillicone CMOS sensor
Number of pixels
1280 (H) x 728 (V)
Optical size
1/2 inches
Imaging area
7.9744 (H) x 2.280 (V) mm
Scanning method
Progressive scan
Pixel size
5.6 (H) x 5.6 (V) um
Shutter system
Rolling shutter
Color array
Monochrome
Frame rate
50 frames / sec
Electronic shutter
20.86 us ~ 16.6 ms
Interface
USB 3.0
Synchronization method
Internal synchronization
Lens mount
C Mount
Power-supply voltage
DC5 (Power supply from USB PC port)
power consumption
2 W or less
Operating temperature
-20 ˚C ~ +50 ˚C
External dimensions
(not including protrusions)
Approximately 72 (W) x 59.4 (H) x 33 (T) mm


* Refer to the outline drawing for details

Mass (body only)
Approximately 240 g (excluding standard cable and tripod stand)
Accessories
power cable
USB 3 cable (about 1 m)
Product description (CD storage)
Viewer software ・ Device driver (CD storage)
Dimensions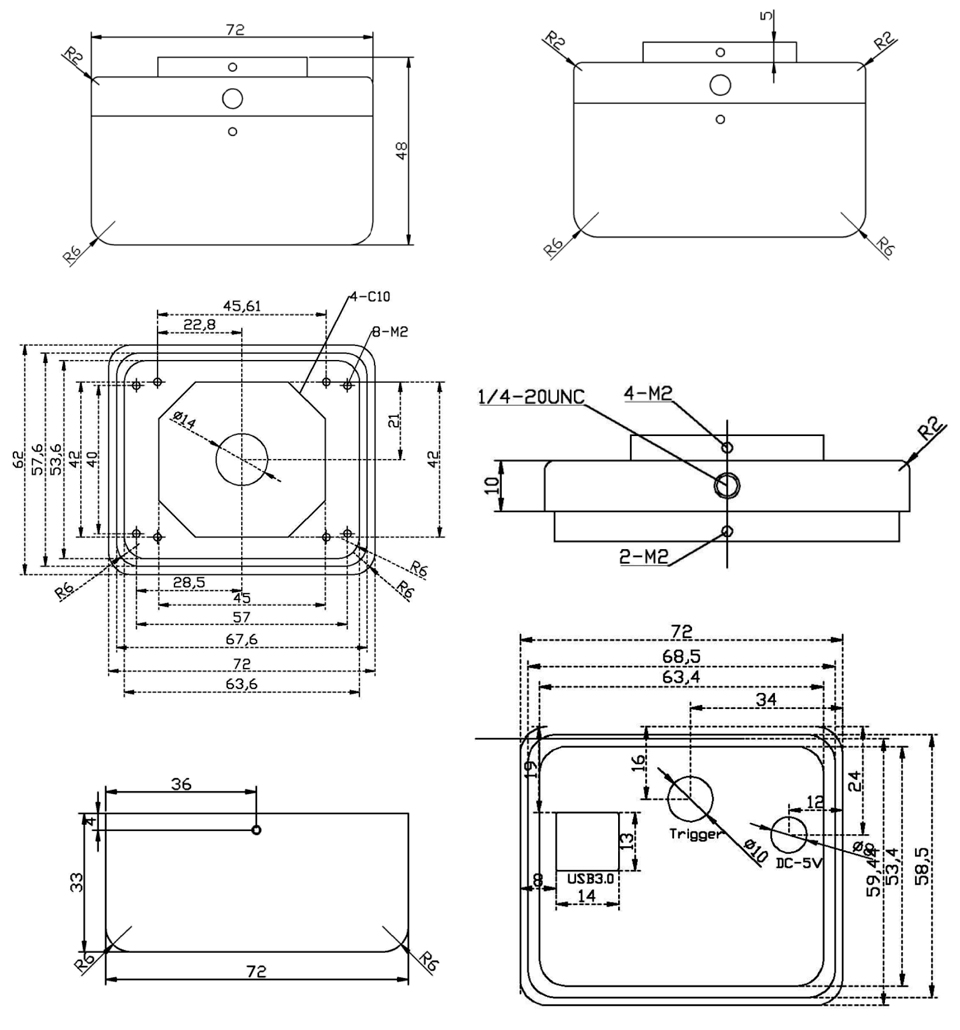 Other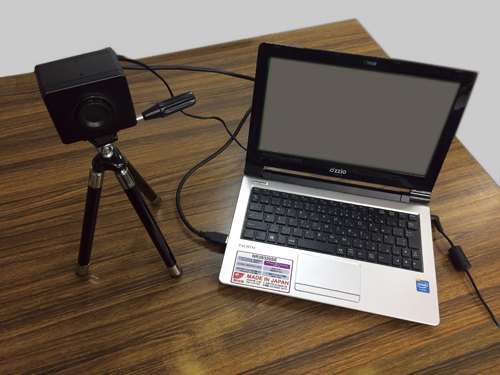 1) When connected to pc. Computer is not included.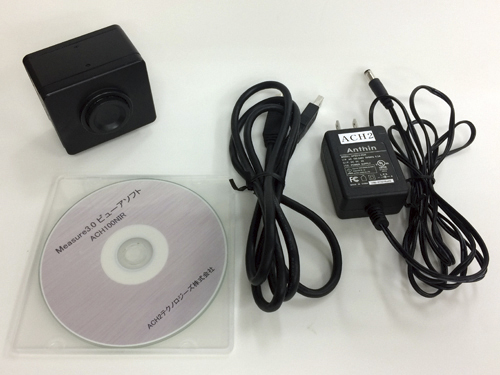 2) Power supply cable, USB3 cable, software is included.